Fix your body.
Get your life back!
Personalised chiropractic care that gets to the root cause of your problem, corrects your posture, and restores your body's function. 
Does this sound familiar?
Have you ever wondered how to stop your posture aging?
Does your body feel older than you are?
Do you live with daily aches and pains?
Have you tried other therapies and your nagging pain comes back?
Does your body stop you from doing the things you love, like sport, daily activities, and playing with your kids?
We are the Posture Experts
Have you ever wondered how to fix your posture and eliminate your poor postural habits?
Pain occurs when we overload our bodies with stress and pressure from daily life. Correcting and improving your posture will enable you to feel and function better.
Your health is our priority, and we understand the frustrations that come with your body failing you. We are experts specialising in a technique called Advanced Biostructural Correction (ABCTM). Helping people get out of pain and living their life to the fullest. We are committed to educating you on all aspects of postural health and wellbeing.
Life Does This | ABC Does This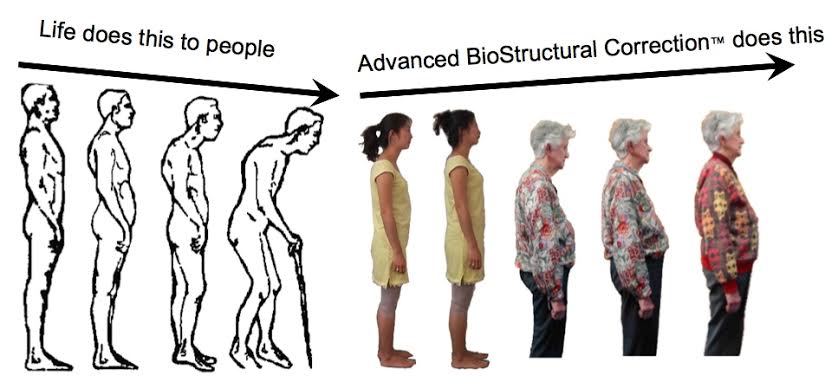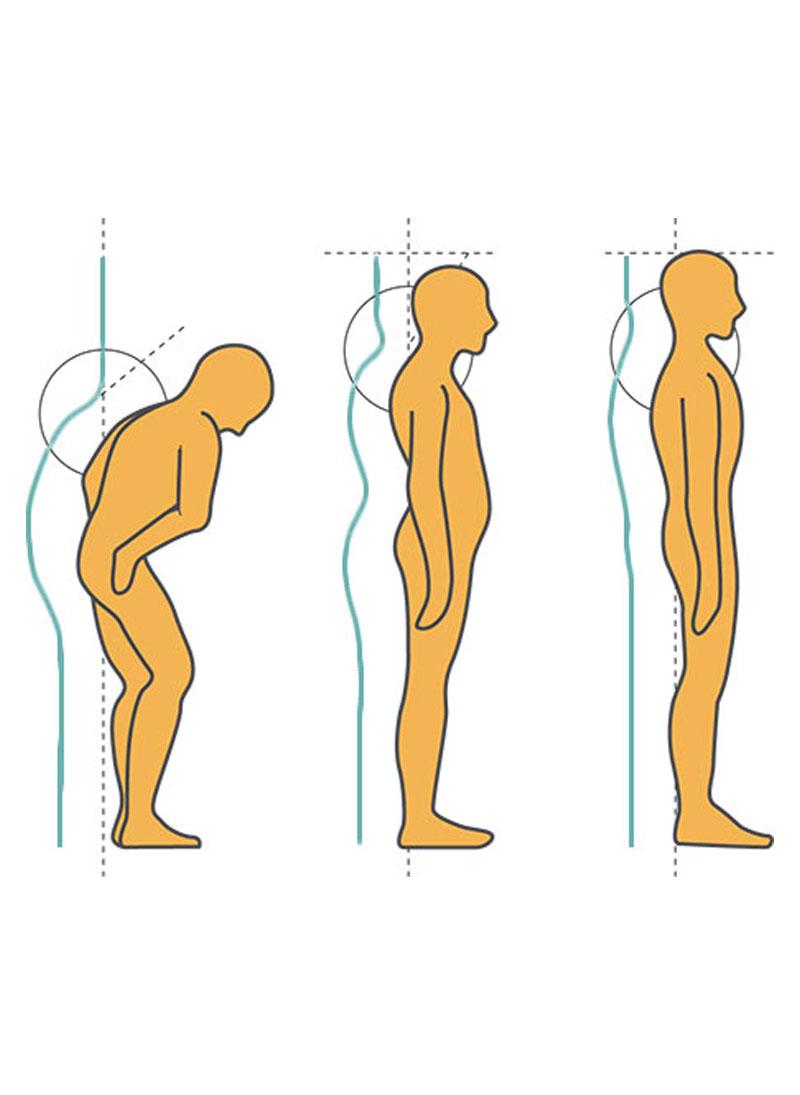 Headaches & Migraine Prevention
Postural Correction & Education
Structural Correction is for you if…
You want to correct the underlying cause of your pain.
Restore your body's function and movement.
Start reaching your health goals.
Booking Options
If you can't find a time that suits you, please contact us for alternative availabilities. 
Discovery Phone Call
FREE
15-20mins.
Book a free call to discuss your concerns.
An opportunity to ask us any questions.
Find out how we can help you.
Initial Consultation & Report of Findings £120
1st Appointment – Initial Consultation
50-minute appointment.
Take a detailed case history.
Conduct a thorough examination of all your muscle joints and nerves (orthopaedic and neurological tests).
Detailed postural analysis including photos.
Referral for X-rays if required.
2nd Appointment – Report of Findings
50-minute appointment.
Discuss your findings and results.
Explain what is going on with your body.
Recommended customised care plan.
The above two appointments (initial consultation and report of findings) in total are £120.
Adjustment
£65
15-20 mins.
For existing patients only.
Full body adjustment.
Discounts available on care packages.
48-hour cancellation policy applies.
Our Cancellation Policy
A £40 payment is taken at booking and is held as a deposit against re-scheduled, missed, or late cancellations with less than 48 hours' notice.
The remaining cost of the appointment will be taken on arrival at the clinic.
Please note this fee does not include your first adjustment.
We will allow enough time for your first adjustment on your report of findings if it is appropriate.
We are very flexible with appointments so if you do need to change your times, we will do our best to accommodate.

We kindly ask for 48 hours' notice if you need to re-schedule or cancel your appointment.
Appointments missed, rescheduled, or cancelled within 48 hours will incur the loss of the £40 deposit.
Bianca was recommended to me by a friend after I injured my lower back on holiday. After a few weeks of double weekly sessions, my lower back improved dramatically. She helped a lot with my posture and through the treatment I received. I also completely resolved an issue with my neck that had caused my problems for years.
I saw Bianca at the beginning of the pandemic when I was suffering with terrible headaches and a painful neck and shoulders. I had tried a number of different therapies over the years with various back and neck pain, but nothing really worked. Painkillers weren't touching the headaches, and I was at a low point. Bianca was really kind and compassionate and tailored each visit over the duration of my treatment as my posture began to improve. She is very knowledgeable, and I always felt like a new person walking out of the clinic after an adjustment. I can't thank Bianca enough, and I'm now headache-free.